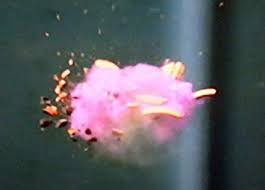 Gender Reveal Party
Looking for an extraordinary way to reveal the gender of your expected bundle of joy? Have your gender reveal party here at Redlands Shooting Park! We will secretly load 5 gender specific colored exploding clays in our clay launcher. You and your guests won't know when the "reveal" clay is launched so anyone of your shooters could be the one to do your big reveal.
We have barbecues available for use if you would like to make your party a little bigger or you are welcome to have catering brought in.
The cost per Gender Reveal Exploding round is $15 (20 clay pigeons and 5 colored) and $10 per round for each additional shooter.