THE SPORTING CLAYS COURSE
Sporting clays is a form of clay pigeon shooting often described as "golf with a shotgun" because a typical course includes from 10 to 15 different shooting stations laid out over natural terrain. For safety, the course size is often no smaller than 35 acres.
Unlike trap and skeet, which are games of repeatable target presentations, sporting clays simulates the unpredictability of live-quarry shooting, offering a great variety of trajectories, angles, speeds, elevations, distances, and target sizes.
A typical course consists of 10 to 15 stations, with each station presenting targets from trap machines. Usually 5 to 10 targets are shot at each station by a squad of up to six shooters for a total outing of 50 to 100 targets per person. Targets are thrown as singles and pairs. A pair of targets may be thrown as a true pair (or sim pair, i.e., thrown at the same time), as a following pair (thrown sequentially), or on report (the second clay launched on the report of the shooter's gun). Numerous hunting conditions can be simulated by combining various speeds and angles with different types of clay targets. Each station is unique. Throughout a course, the shooters might see targets crossing from either side, coming inward, going outward, flying straight up, rolling on the ground, arcing high in the air, or thrown from tower. The possible target presentations are limited only by safety considerations, the terrain, and the imagination of the course designer. The configuration of the stations is often changed to maintain interest for the shooters and for environmental preservation of the course.
HISTORY OF SPORTING CLAYS
Sporting Clays is the closest thing to actual field shooting of all shotgun sports. The sport dates back to England in the early 1900s when trap shooting used live pigeons. With the introduction of clay targets, the sport began to take on the popular form known today. But rather than using standardized distances, target angles, and target sizes, sporting clays courses are designed to simulate the hunting of ducks, pheasants, and even rabbits. Six different sizes of clay targets give the participant the experience of actual hunting conditions, so you can see why the sport is so popular with hunters.
NSCA was founded in March of 1989 and headquartered in San Antonio, Texas.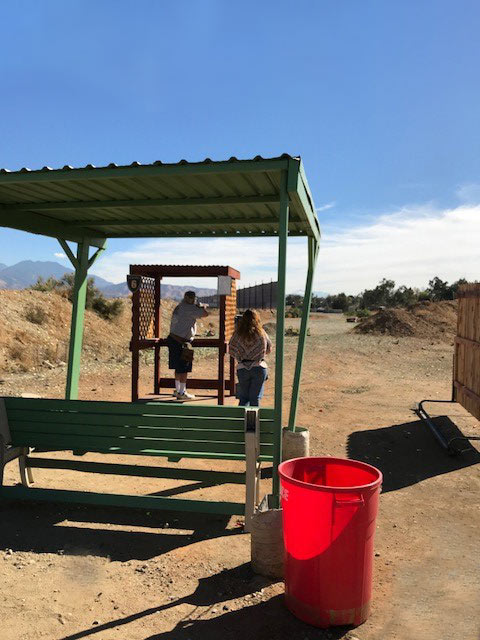 NSCA is the largest Sporting Clays association in the world and the governing body for the sport in the U.S. We keep records of our members' scores in competition, register shoots for the clubs and associations, hold the National Championship each year, and provide myriad awards for outstanding achievements.
Mission
The NSCA is dedicated to the development of the sport at all levels of participation and vows to create an atmosphere of healthy competition and meaningful fellowship within its membership. Shooters who wish to compete can enter sporting clays tournaments and be competitive immediately. The NSCA also offers the hunter a recreational target shooting sport that will strengthen hunting and gun safety skills and extend "hunting" seasons.
Membership
NSCA has over 22,000 members in all 50 US states and 10 foreign countries. More than 600 member clubs serve members and host both registered and recreational shoots.